Empowering Your Digital Presence
Where Creativity Meets Full-Service Web Expertise.
Expert web developers create innovative and user-friendly websites, custom web applications, and e-commerce solutions that help businesses grow and succeed online.

"We craft innovative web solutions that exceed client expectations. Committed to excellence and staying ahead of trends, I drive DevSparkr's growth and client success."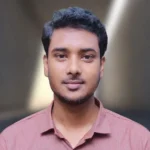 Jahidul Islam
Founder of DevSparkr
Browse our portfolio of stunning websites, custom web applications, and e-commerce solutions built with WordPress, Ghost, Modx, responsive web design, MERN Stack, and Laravel by our expert web developers.
Technologies we use
DevSparkr web development agency uses the latest and grandest technologies to build stunning and user-friendly websites, custom web applications, and e-commerce solutions for our clients.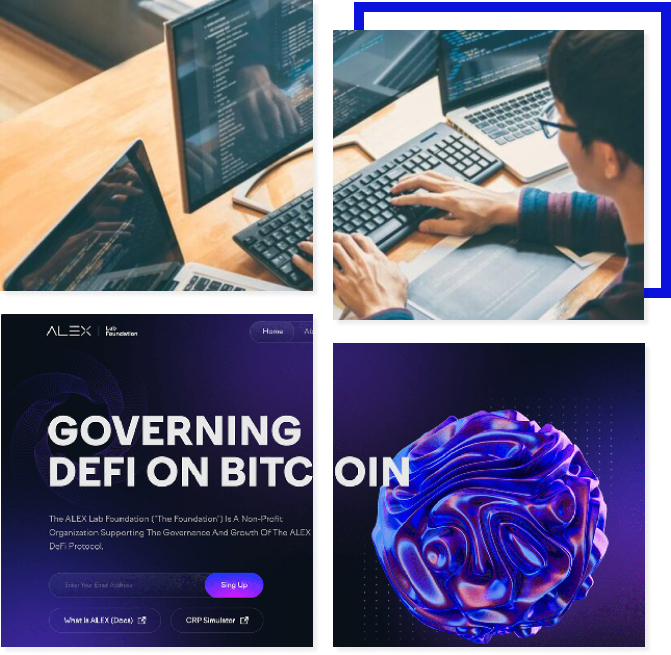 DevSparkr web development agency provides the best
web design and development

solutions

DevSparkr is a team of expert web developers. We offer a unique blend of expertise, flexibility, and affordability, catering to businesses of all sizes. Our passion lies in creating visually appealing and user-friendly websites, employing the latest technologies for up-to-date and secure solutions. We understand the uniqueness of each business and are committed to crafting customized solutions that meet specific needs.

Our goal remains constant – to provide digital solutions that drive your business forward. If you're seeking a dedicated team of skilled and passionate web developers, DevSparkr is the perfect choice. Contact us today and let's work together to achieve your goals.

Services Offered:

A true master of their craft, they consistently deliver work that is nothing short of exceptional. Their commitment to perfection is evident in every project, and their ability to meet stringent demands is truly impressive. I wouldn't hesitate to recommend them for their unmatched expertise and dedication.

Remarkable commitment to perfection, consistently delivering exceptional work. Highly recommended for their unwavering dedication, expertise and the ability to meet strict demands efficiently.
James Clarke
United Kingdom

Consistently surpassing expectations with their impeccable attention to detail. Their tireless pursuit of perfection sets them apart in their field. I highly recommend them for their exceptional proficiency and efficiency in meeting rigorous requirements.

Remarkable job! Having previously engaged them for a Ghost project that was executed flawlessly, it was a no-brainer to enlist their expertise once again. Their attention to detail and expertise is truly commendable. I look forward to future collaborations.

An absolute pleasure to work with. Their dedication to achieving perfection is unmatched, and it reflects in the consistently outstanding results they produce. I wholeheartedly recommend them for their expertise, professionalism, and remarkable ability to handle even the most challenging tasks with ease.

Remarkably thorough and precise in their work. Their unwavering commitment to delivering top-notch results is truly commendable. I have complete confidence in their ability to meet the most exacting requirements efficiently and with the utmost expertise. Highly recommended!

A true perfectionist, they leave no stone unturned in ensuring excellence in their work. Their dedication is inspiring, and it's evident in the consistently high-quality output they produce. I enthusiastically recommend them for their expertise and their ability to handle complex demands with precision and efficiency.

Exceptional in every sense. Their pursuit of perfection is evident in the flawless work they consistently deliver. They excel at meeting even the most stringent demands with remarkable expertise and efficiency. I wholeheartedly recommend them for their unwavering commitment to excellence.
Christopher
Trinidad and Tobago

Exemplary dedication to excellence and unwavering commitment to precision is commendable. I wholeheartedly endorse their expertise in surpassing demanding standards.
Article featured image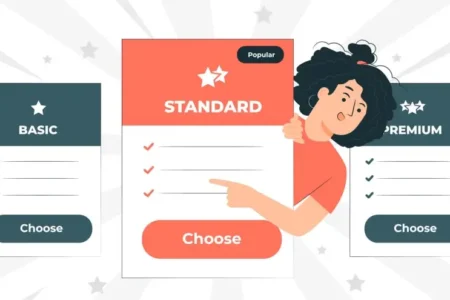 Learn how to create a membership site with Ghost CMS, a powerful and user-friendly platform for building paid membership websites. This guide will walk you through the entire process,...
Article featured image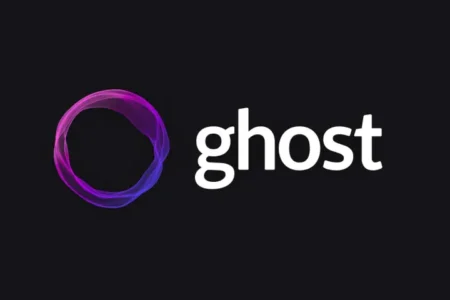 Craft a captivating blog with Ghost CMS: A comprehensive guide for beginners to establish their online presence with ease.
Article featured image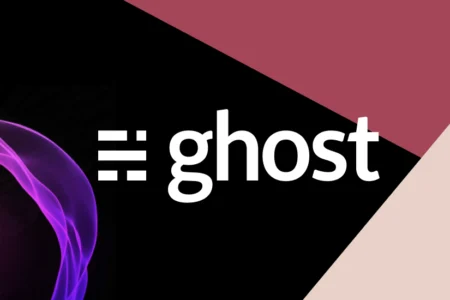 Unleash your creativity and personalize your blog with this comprehensive guide to customizing your Ghost CMS website. Learn how to install and activate themes, modify site settings.
Frequently Asked
Questions
Learn more about our processes and how we work with the help of the following FAQs.
What services does your web development agency provide?
DevSparkr web development agency specializes in a range of services including WordPress development, Ghost development, Modx development, Responsive web design, and UI/UX design services. Whether you need a new website, a redesign, or custom development, we have you covered.
How do I get started with a project?
Getting started is easy! Simply reach out to us through our contact form or email us at contact@devsparkr.com. Our team will promptly respond to set up an initial consultation to discuss your project requirements.
What is the typical timeline for a project?
Project timelines can vary depending on the complexity and scope of the project. During our initial consultation, we will provide you with an estimated timeline based on your specific requirements.
How much does a website development project cost?
The cost of a project depends on several factors, such as the scope, features, and complexity. After our initial consultation, we will provide you with a detailed proposal that includes a transparent breakdown of costs.
What distinguishes DevSparkr's WordPress Development services from others in the industry?
At DevSparkr, our expert web developers utilize cutting-edge techniques to create highly customized and responsive WordPress websites that not only meet but exceed your expectations. We tailor each project to your unique needs, ensuring your website stands out in the digital landscape.
How can I initiate a Ghost website development project with DevSparkr?
Starting a Ghost website development project with DevSparkr is simple. Reach out to us, and we'll work closely with you to understand your goals and requirements. Our seasoned developers will then craft a seamless and user-friendly Ghost website that aligns with your vision.
Tell me more about your Modx Website Development expertise. What sets it apart?
DevSparkr's Modx Website Development services are characterized by their versatility and innovation. Our developers leverage the power of Modx to create custom web applications that are responsive, engaging, and user-centric, ensuring your online presence stands out.
How does DevSparkr approach Responsive Web Design to ensure an optimal user experience?
Our team at DevSparkr specializes in making fast-loading websites and Responsive Web Design, guaranteeing that your website looks and functions flawlessly across all devices and screen sizes. We prioritize user experience, ensuring your visitors have a seamless and engaging journey on your site.
What is the process for developing a MERN Stack WebApp with DevSparkr?
Our MERN Stack WebApp development process at DevSparkr begins with a thorough understanding of your project goals. From there, our skilled team combines the power of MongoDB, Express, React, and Node.js to create high-performance, feature-rich web applications.
What e-commerce solutions does DevSparkr offer, and how can they benefit my business?
DevSparkr's e-commerce solutions are designed to boost your online business. We offer comprehensive e-commerce development, from creating feature-rich multi-vendor online stores to integrating secure payment gateways. Our solutions help you maximize sales and customer satisfaction.
Why should I choose DevSparkr for custom web applications, and what industries do you specialize in?
DevSparkr excels in developing custom web applications across various industries, including e-commerce, healthcare, finance, and more. We stand out for our tailor-made solutions, cutting-edge technologies, clean and SEO-friendly coding, fast-loading features, and a team of expert web developers dedicated to your success.
Does DevSparkr provide ongoing support and maintenance for websites and web applications?
Yes, at DevSparkr, we offer comprehensive support and maintenance services to ensure the continued success of your website or web application. Our dedicated team is here to address any updates, security enhancements, or technical issues promptly.
Tell me about the UI/UX design services provided by DevSparkr. How do they enhance user experiences?
DevSparkr's UI/UX design services focus on creating visually appealing and intuitive interfaces. Our designers meticulously craft user-centric designs that enhance usability and engagement, ensuring a seamless and enjoyable user experience.
Are all websites developed by DevSparkr mobile-friendly and responsive?
Absolutely! Every website we develop at DevSparkr is built with mobile-friendliness and responsiveness in mind. We ensure that your website looks and functions flawlessly on smartphones, tablets, and desktops, offering a consistent user experience.
Can DevSparkr assist in migrating my existing website to a different platform, such as WordPress or Ghost?
Yes, we specialize in website migrations. Whether you want to move your website to WordPress, Ghost, or another platform, our experienced team will handle the migration process smoothly, ensuring minimal downtime and data integrity.
Can DevSparkr help me with customizing my Ghost website's design and features?
Yes, DevSparkr specializes in custom Ghost theme development. We'll work closely with you to design and develop a unique Ghost website that aligns with your brand and goals.
Why should I choose DevSparkr's expert web developers for my project?
DevSparkr's expert web developers bring years of industry experience, cutting-edge technical skills, and a track record of successful projects to the table. We're committed to delivering high-quality solutions that meet your unique requirements and elevate your online presence. Our expertise ensures your project's success, from concept to completion.
What sets DevSparkr's expert web developers apart from the competition?
DevSparkr's expert web developers are not just skilled coders, we are problem solvers and innovators. We approach each project with a deep understanding of your goals, leveraging our technical expertise to find creative solutions. Our commitment to excellence and dedication to staying at the forefront of industry trends set us apart in delivering exceptional web development services.
How does DevSparkr's team of expert web developers stay updated with the latest industry trends and technologies?
DevSparkr places a strong emphasis on continuous learning and professional development. Our expert web developers regularly attend industry conferences, workshops, and training sessions to stay up-to-date with the latest trends and emerging technologies. This commitment ensures that we bring the most innovative solutions to your projects.
Can DevSparkr's expert web developers provide guidance and recommendations for my project's technical requirements?
Yes, our expert web developers take a consultative approach. We work closely with you to understand your project's objectives and provide tailored recommendations for the best technical solutions. Whether it's choosing the right development stack or optimizing performance, our expertise ensures your project's success.
If you have any further questions or need additional information, feel free to contact us through our website or email us at contact@devsparkr.com. We're here to assist you!